/
"The Anna Backpack is smartly designed to perform as two bags in one! To provide ideal packing options, Anna's interior is divided in half and the back half fully unzips down the whole length of the bag. Now you can separate and organize your baby gear, work materials, gym clothes, and everyday items into their designated side of the bag. With the busy woman in mind, the grab handle makes for a quick dash out the door and Anna converts from backpack to crossbody carry in seconds. Even the largest bottles and tumblers will fit into the side pockets. Pack her to your heart's desire! Full-grain leather and exclusive features will serve you for many years to come. Made from a seasoned leather for every season of motherhood and womanhood. Tanned and finished with the finest oils and waxes, your bag reacts to your touch to reveal its complex coloring. Our New York leather factory tumbles and finishes each hide using Old World techniques and time-honored traditions. It is the same tumbling process as our deluxe leather but with a natural finish. Welcome to the unmatched quality of Lily Jade."

*Each batch or shipment of naturally tanned leather may vary in shade.
Colors:
Premium full-grain leather in the color Old English 

Natural lining

Top of the line gold hardware, zippers, and feet
Pockets:
1 Exterior front zipper pocket
2 Exterior large, open, side pockets for bottles and tumblers
1 Interior zipper pocket in the front compartment
2 Interior slip pockets in the front compartment
1 Interior slip pocket for a laptop, tablet, books or binders in the back compartment
1 Exterior magnetic pocket for extra storage or tucking in backpack straps when not in use
Accessories included:
Adjustable, detachable extra long strap for messenger carry 

Gorgeous double sided leather tassel with a natural stone bead and individually cast logo bead
Measurements:
Dimensions: 13.5"(H) x 11"(W) x 7 1/2"(D)
Cross Body Strap: 56"
Cross Body Drop: 16" - 30"
Weight: 2.6 LBS without crossbody strap 3.0 LBS with crossbody strap
Customer Reviews
Write a Review
Ask a Question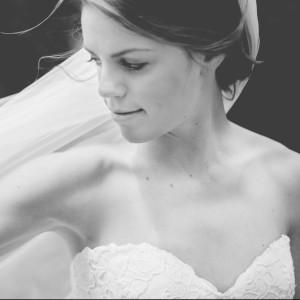 NH
11/17/2021
Nikki H.

United States
Such a great bag!
I've had my bag for a month now and it is so great! The quality is amazing. I've always bought cheap bags from TJ Maxx and other stores online, but never splurged like this and it was so worth it! I will say, though, it doesn't hold my small laptop, but it will hold my 10" iPad with my thick Bible and notebook easily. The kid's pocket will hold Water bottles for kids, wipes, and you could fit a change of clothes in there, but not with shoes. It starts to get cramped after the change of clothes. The side pockets are deep! I love that it holds my phone (iPhone 13 Pro) and it comes up all the way to the top of the phone so it doesn't feel like it will fall out. The front zipper holds my wallet, airpods, and hairbands but could hold more if I wanted it to. Overall it is such a great bag! Maybe one day I'll size up for all day outings, etc. But for now it is absolutely wonderful!
10/21/2021
Laura M.

United States
Fantastic Everyday Handbag
When I first received this bag, I was instantly in love with the color and craftsmanship. The shade of gold on the hardware is beautiful and does not look "cheap" like other brands of bags. The Old English leather is buttery and absolutely gorgeous. At first, I thought the bag may be too small for my daily needs because I don't use it as a diaper bag (my "baby" is 18 years old!), but it has great organization features. I LOVE that there are two compartments. The back holds my 11" iPad Pro perfectly, along with my charging cables bag, my makeup bag, and my feminine products/medicine bag. The front, large compartment holds my eyeglasses case, protein bars, wallet, pencil pouch, etc. with plenty of room for more items if needed. I use the front zipper compartment for my keys, lipgloss, lip balm, earbuds and still have room for more items. The side slip pockets hold water bottles perfectly, and the back, large slip compartment stores my phone perfectly (but can fit a tablet, too). I highly recommend this bag!
10/12/2021
Katie A.

United States
Amazing bag!
If you are debating on getting this bag, buy it! It's gorgeous and very functional. It is able to hold everything I need for 3 kids inside and not look bulky. I've gotten many compliments while wearing this bag.