Product Details
Colors

- Premium Vegan leather in Camel, Stone, Black, & Python

- Natural lining

- Top of the line gold hardware and zippers
Pockets

- Top 7" in-depth

- Middle 4.25" in-depth

- Lower 2.5" in-depth

- Zippers - 3"x8.5"
Measurements

- Dimensions: 10.75"(W) x 7.5"(H)

- Strap: 50"

- Weight: TBD
FAQs

Why vegan (faux) leather?
This has been our most requested material for several years. It offers a beautiful finish at a lower cost to our very patient customers.

What are your vegan materials made of?
The outside of the bag is a custom-developed faux leather for Lily Jade durable synthetic coating bonded to a fabric backing. The liner is a plush stain and water-resistant nylon. Our faux leather is free of Lead, Phthalates, and BPAs. All components are compliant with California Proposition 65.

Will my vegan leather last as long as leather and will it peel like other vegan leather bags?
We expect that this vegan leather will last longer than other popular brands. We've performed extensive abrasion and wear testing and worked with the supplier to enhance the bond strength and durability of the material. The luxurious hand feel is very different than what you'll find on Amazon or from other mainstream diaper bag brands. We feel extremely confident that this will be the best vegan leather available and we are providing a 6-month warranty against peeling (does not include natural wear or scuffs) and a full year for structural coverage. While natural leather does have a longer life cycle than vegan leather, we believe you'll be very happy with the performance over time of this premium material engineered to Lily Jade's standards.
THE PERFECT fanny pack
On-the-Go & Organized
This fanny pack is the perfect size to take all your essentials with you on the go without sacrificing organization or space. The Sleek Pack is crafted with our luxurious vegan leather with Lily Jade quality enhanced durability and plush stain and water-resistant liner.
Shhhh! They'll never know it's a diaper bag!
Chic & Stylish
You should have a bag you LOVE, are proud to wear, and makes you feel confident, chic, and stylish. We've got a wide range of bag styles and materials to fit your personal taste, mom needs, and budget. From tassels, sturdy zippers, feet on the bottom, extra pockets in all the places, couture clasps, and designer accessories like our fun interchangeable woven straps - these bags are as beautiful as the moms who carry them.
Sleek and hands-free
Versatility & Function
Hello hands-free! From back sling, to crossbody, to fanny pack - wear our Sleek Pack 3 ways! Say goodbye to the sailboat-shaped fanny packs of old. This sleek pack was created out of a desire to NOT add any more "junk" to my front but still remain hands-free and look "sleek" while doing it! It comes with an extended waist length for every season of life and three separate zippered compartments keeping your essentials organized.
A Bag That Won't Fall Apart
Quality That Lasts
We know any bag is an investment, so it should be worth the price tag AND last longer than a year. Our faux leather has been tested to withstand tough wear and tear, and we pride ourselves on giving you THE BEST vegan leather lifestyle bags out there - even surpassing the quality of some of the most expensive luxury brand names. You get the best without paying thousands.
Customer reviews
Customer reviews
As a mom of 4 I have used my fair share of diaper bags including FP and Fawn and this is the best quality and craftsmanship of any I have owned to date. The insulated bottle pocket on the inside is genius as well.
Customer reviews
My unicorn bag! I carry it everyday and it still looks brand new! The old english leather is buttery soft, yet so durable. I use this as my day to day bag and it fits everything we need easily! The bottle pockets are my favorite - they are so generous they can even tote my 26 oz yeti. Love this backpack! Paired my diamond khaki crossbody strap for easy shoulder carry and it's super comfortable!
Customer reviews
The perfect carry all! This bag is a total workhorse! It can carry anything. It's large but light weight. My favorite feature is the padded backpack straps. No matter how much I put in her the weight is manageable on my back. I have searched for years to find a tote that didn't get unbearably heavy.
Customer reviews
The absolute perfect bag! The bag is so well made, perfect as an every bag or diaper bag! It fits so much stuff I can pack for 2 kids in it!
Customer reviews
Literally obsessed! I'm a mom of 3. Oldest is 9, middle is 6, and youngest is 2 and still in diapers. The Brittany is such a great bag for me. I like to carry just what I need and nothing too extra. Once my youngest is out of diapers, I know this will make a wonderful purse. I love that it's so easily transitional. I love Lily Jade because their products are the best of the best and 100% worth the price. You will not be disappointed!
Customer reviews
Perfect! I'm an ICU RN and when the pandemic started I opted for washable bags. I wanted a few nicer options for outings and events. This was my first LJ purchase. I love it. The leather is so soft and buttery. I'm an OVER-PACKER and I find style fits more than enough of what I need. I love that there are so many ways to carry the bag! The black with the gold hardware is beautiful!
Customer Reviews
Write a Review
Ask a Question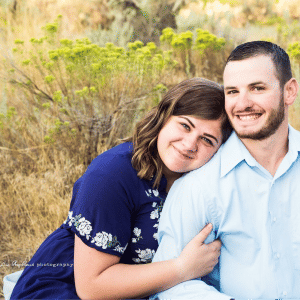 SS
06/28/2022
Shae S.

United States
Love it!
I've loved this bag so so much! Not too big but not too small perfect for those trips you don't need too much!