Leather
What makes our leather bags so special?
You can rest assured that from start to finish we care about the details. When you invest in our leather products, you are getting the absolute best in feel, finish, and quality. Our luxe leather starts off with high quality hides. These hides are selected for their size, appropriate thickness, and beautiful surface characteristics.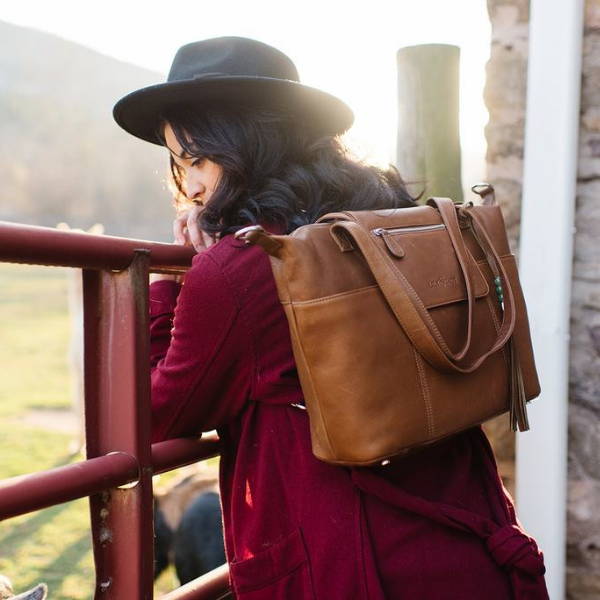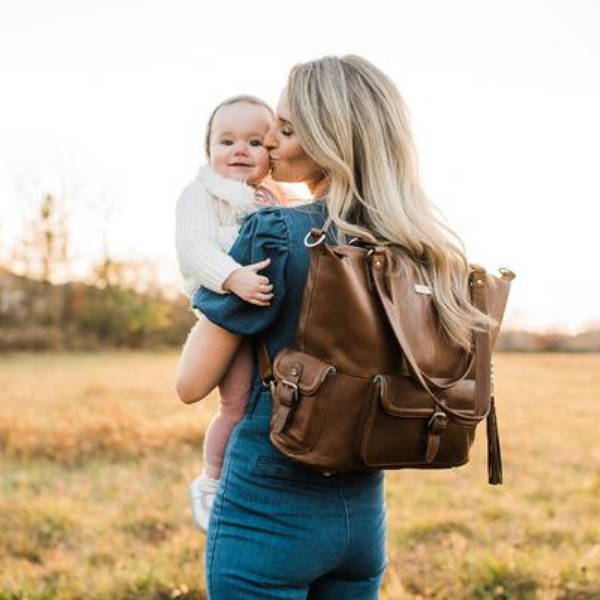 For most leather handbag brands, any old hide will do. Their low grade surface layer is sanded smooth to remove blemishes. It is then sprayed with a plastic coating to cover up any remaining defects and then run through a hydraulic press to put a fake "natural" texture back into the leather.

The sanded and embossed leather will not achieve the strength or the plush hand feel of a naturally tumbled leather like ours. It is the tumbling that brings out the natural surface texture and soft feel of our bags. No sanding, no hydraulic press embossing, and no hiding a low quality hide.
Most of our leather is made right here in the USA. Our New York leather factory makes leather for high end luxury vehicles as well as bespoke fashion and furniture brands. They have experience in producing the very best.

Did you know: Hides used in the leather industry are the by-product of the beef industry. Rather than go to waste, we produce a luxury heirloom product that can be used for years to come.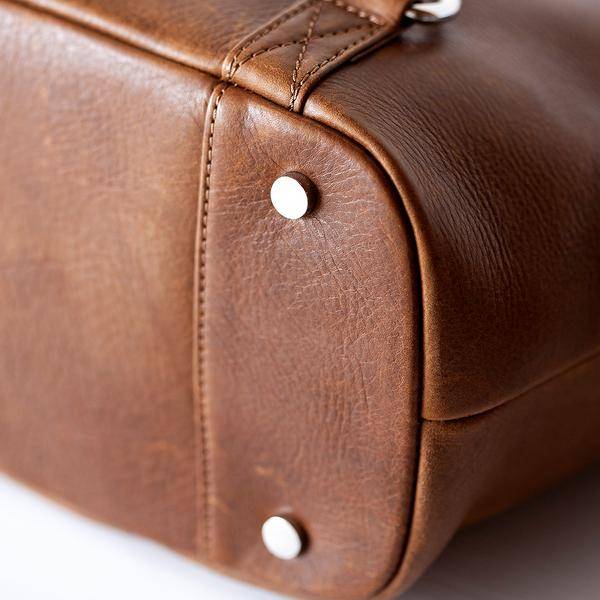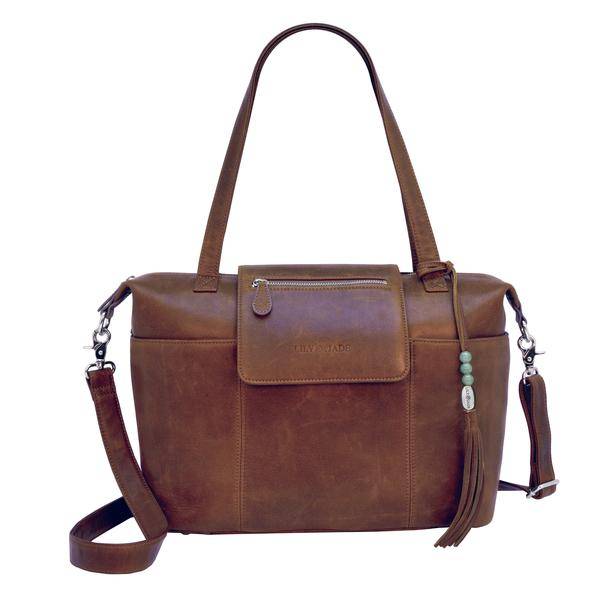 A Better & Longer Lasting Finish
Most handbags use the cheap way for a factory to finish the handle edges. It's called edge paint. Just cut the handle strap straight and paint the edges with soft plastic and you're done.

The problem is that leather is much more durable than edge paint. When a bag starts wearing prematurely, the edge paint is usually the first to give. It cracks, peels, fades or stains, and generally looks like a cheap way to make a finished leather handle.

We don't use edge paint on load bearing surfaces, ever. You'll never have to worry about your Lily Jade handles giving you trouble.
Quality from the inside out.
Let's look at our bag liners. If you take a peek into our bags, you'll something unique about our pockets. That's right, we trim them in leather. The leather trimmed interior pockets help to add rigidity and structure and provide a smooth surface for your hands and items as you reach in. You will also notice that even the interior zipper is trimmed with our quality leather. No detail was spared!

The liner itself is thick but not heavy at all. Our liner feels so good to your hands. Not scratchy or rough. It's durable and an added expensive for us to use for these bags. But worth it, because we wouldn't think of giving you anything less.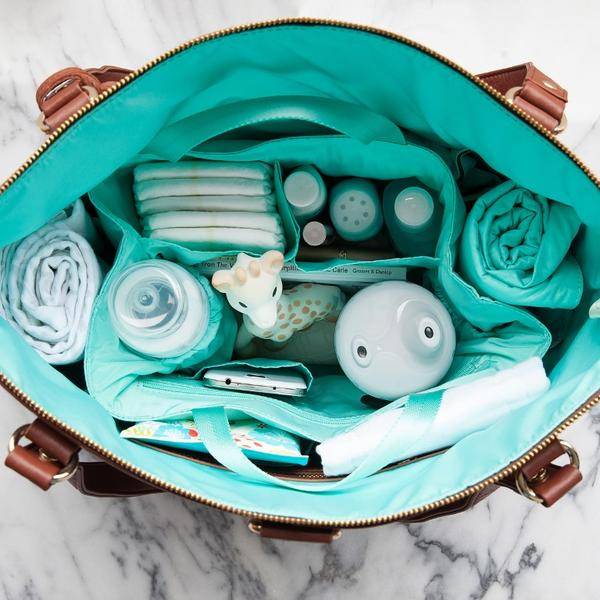 One Last Detail, The Zippers!
We would be remiss to not mention our top notch hardware and zippers. Durable plating for the hardware and smooth zippers to promote tranquility in your life. You know what a bad zipper feels like, right?

And those strap clips won't leave you frustrated when your hands are cold or you only have one hand available. They are thumb operated, heavy duty, beautiful, and they open wide to make connecting a snap.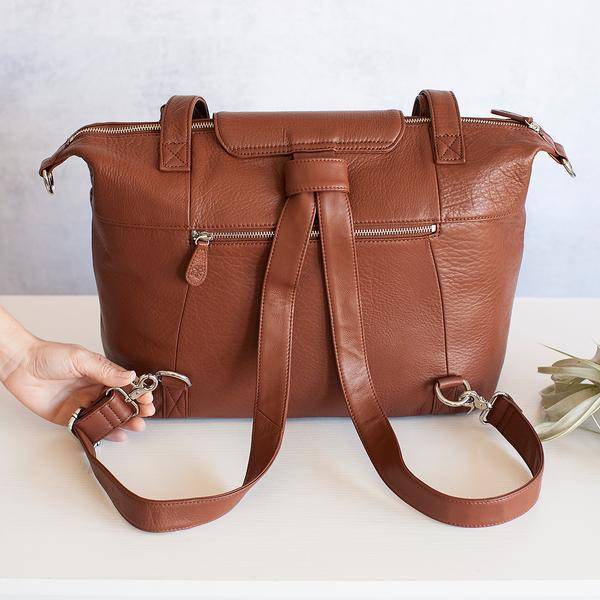 Unrivaled quality. Unmatched value.
You can get far less quality for the same price as our bags just about anywhere. But if you are looking for something special that will last for years to come...if you are someone who admires fine craftsmanship and feels satisfaction from owning a no compromises, purpose built piece of art that you get to use and take with you everywhere...if you are looking for a community of women who feel the same way, welcome to Lily Jade.