/
Say goodbye to the sailboat-shaped fanny packs of old. This sleek pack was created out of a desire to NOT add any more "junk" to my front but still remain hands-free and look "sleek" while doing it! Comes with an extended waist length for every season of life and three separate zippered compartments keeping your essentials organized. But the goodness doesn't stop there. This sleek pack is designed with our luxurious vegan leather with LJ quality enhanced durability and plush stain and water-resistant liner. Lastly, this "must-have" comes with a one-year structural warranty and a 6th-month vegan leather warranty.
Colors:
Premium Vegan leather in rich Stone
Natural lining
Top of the line gold hardware and zippers
Pockets:
Top - 7" in depth
Middle - 4.25" in-depth
Lower - 2.5" in-depth
Measurements:
Dimensions: 10.75"(W) x 7.5"(H)
Strap: 50"
Zippers - 3x8.5
Weight: TBD
FAQs:
Why vegan (faux) leather?


This has been our most requested material for several years. It offers a beautiful finish at a lower cost to our very patient customers.



What are your vegan materials made of?
The outside of the bag is a custom-developed faux leather for Lily Jade durable synthetic coating bonded to a fabric backing. The liner is a plush stain and water-resistant nylon. Our faux leather is free of Lead, Phthalates, and BPAs. All components are compliant with California Proposition 65.

Will my vegan leather last as long as leather and will it peel like other vegan leather bags?
We expect that this vegan leather will last longer than other popular brands. We've performed extensive abrasion and wear testing and worked with the supplier to enhance the bond strength and durability of the material. The luxurious hand feel is very different than what you'll find on Amazon or from other mainstream diaper bag brands. We feel extremely confident that this will be the best vegan leather available and we are providing a 6-month warranty against peeling (does not include natural wear or scuffs) and a full year for structural coverage. While natural leather does have a longer life cycle than vegan leather, we believe you'll be very happy with the performance over time of this premium material engineered to Lily Jade's standards.
Customer Reviews
Write a Review
Ask a Question
05/27/2022
Caroline B.

United States
Perfection.
I love the size of this bag. Perfect for the essentials: phone, keys, wallet, even a spare diaper etc. I love the multiple pockets and the length of the band is super versatile. The zippers are super smooth, and the bag itself is super soft but also feels very durable. 10 of 10 would recommend.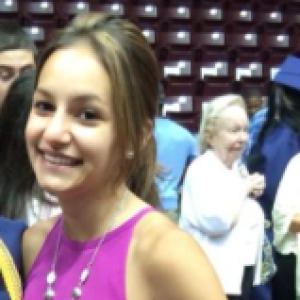 VP
03/09/2022
Victoria P.

United States
Must have!
Absolutely love this bag!! So convienant while also being a beautiful bag to carry!! Bought it for some upcoming trips but have been using it for everything! Only thing I wish was different was the black plastic clasp. I would love to see it come out with metal hardware that matches the zippers! But besides that, it is a fantastic bag!!
03/09/2022
Molly R.

United States
Sleek Pack
Love the functionality of the new sleek! It can be worn so many different way, carry all of your necessities and fit people of varying shapes and sizes!